Nov 22, 2018
We have seen great presentations showcasing how the most successful nonprofit marketers have incorporated storytelling into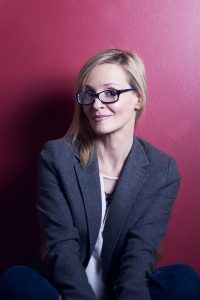 their organization's communications efforts. Whether it's a global organization like Water for People, a large US one like Outreach, Inc, or a small local nonprofit, the most successful organizations say they got where they are by first taking the time to identify their core reason for being – their core brand promise – and then sharing that brand promise through consistent, emotional storytelling.
In this week's show we speak with Mandee K. Hammerstein - Founder & producer of New Feathers Productions, dedicated to providing a voice and welcoming forum for new, theatrical works is delighted to be introducing a new season now at the James A. Michener Art Museum this fall. Known for her national, public relations and launching work of cultural institutions, artist-initiatives and new businesses, one of Mandee's biggest missions is helping lead the effort to save and preserve Oscar Hammerstein II's home in Doylestown, Pa and turn it into a multifaceted, Broadway history & house museum.
"To stand…in the room where [Oscar Hammerstein] wrote the words to "Oh, What a Beautiful Mornin'" is to know in your bones that for anyone who loves the American musical, the successful preservation of Highland Farm will be the worthiest of causes." Terry Teachout – Wall Street Journal, July 12, 2018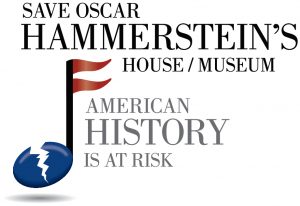 Oscar Greeley Clendenning Hammerstein II (/ˈhæmərstaɪn/; July 12, 1895 – August 23, 1960) was an American librettist, theatrical producer, and (usually uncredited) theatre director of musicals for almost forty years. Hammerstein won eight Tony Awards and two Academy Awards for Best Original Song. Many of his songs are standard repertoire for vocalists and jazz musicians. He co-wrote 850 songs. Hammerstein was the lyricist and playwright in his partnerships; his collaborators wrote the music. Hammerstein collaborated with numerous composers, such as Jerome Kern, with whom he wrote Show Boat, Vincent Youmans, Rudolf Friml, Richard A. Whiting and Sigmund Romberg; but he is best known for his collaborations with Richard Rodgers, as the duo Rodgers and Hammerstein which include Oklahoma!, Carousel, South Pacific, The King and I, and The Sound of Music.