May 9, 2019
A native of Jim Thorpe, Pennsylvania, and former member of the Episcopal Parish of St. Mark's and St. John's in Jim Thorpe, Anthony Pompa was ordained a deacon (1991) and priest (1992) for the Diocese of Bethlehem. He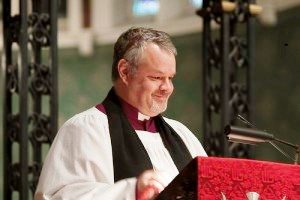 served as canon for ministries at the cathedral from 1991 to 1995.
He then served for eight years in the Diocese of Virginia, as a rector for four years and then on the bishop's staff as assistant to the bishop for congregational development and ministries and deployment officer. He has been rector of St. Anne's Episcopal Church in Middletown, Delaware.
Most recently, the Rev. Anthony Pompa was elected rector and dean of the Cathedral Church of the Nativity, Bethlehem, Pennsylvania, in the Episcopal Diocese of Bethlehem.
Pompa and his wife, Felicia, have two children, Dillon and Bella.