Dec 6, 2018
Juggling various roles in our lives can often be overwhelming and allow us to lose focus. We sometimes struggle to maintain our work and personal lives, while pursuing our passions and sustaining our deepest values. Today we speak with Sahl Communication's PR Account Executive Ashley Achenbach about the importance of prioritizing your individual goals and using them to bring your story to life.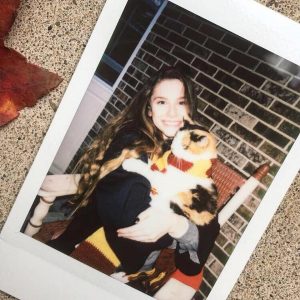 Ashley Achenbach graduated with honors from DeSales University in 2017 with a B.A. in Communications. An avid supporter of animal welfare, Ashley has volunteered at a small non-profit animal shelter in her community called Pets In Need since 2009 - where she is active in fundraising, outreach, and animal care. Ashley has also advocated for animal rights on a larger scale, speaking at a 2018 NYC City Council meeting to reform Manhattan's Animal Care Centers and end the euthanasia of New York City's homeless animals. Ashley also has a passion for the arts, and enjoys hobbies such as painting, ballet, and playing the piano. Ashley currently lives in Wind Gap, PA with her family and her rescue cat Diddles.
For more information on Pets In Need, visit www.pets-in-need.org and follow @petsinneedshelter on social media. To learn more about Manhattan's Animal Care Centers or to get involved, visit http://www.nycacc.org/.