Feb 21, 2019
The National Sierra Club was founded in San Francisco in 1892 by legendary naturalist John Muir, who helped create Yosemite National Park and helped save Yellowstone, Grand Canyon, Glacier Bay, Kings Canyon, Muir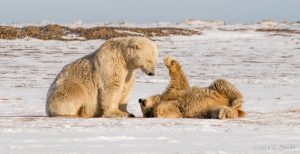 Woods, and many other natural wonders as national parks.
The Sierra Club is the nation's oldest and largest volunteer-based environmental organization, with over 2 million members and supporters in 64 Chapters around the country. It has four primary environmental advocacy campaigns — Beyond Coal, Beyond Natural Gas, Beyond Oil, and Our Wild America — and sponsors more than 20,000 outings to our natural world in the U.S. and internationally.
The Pennsylvania Chapter of the Sierra Club was founded in 1972 and comprises 26,000 members in 10 regional groups. It is governed by an Executive Committee of leaders from each group.
Don Miles is the current chair of the Sierra Club Lehigh Valley Group.